10 Unique Scripts to Help Encourage Your People To Give Generously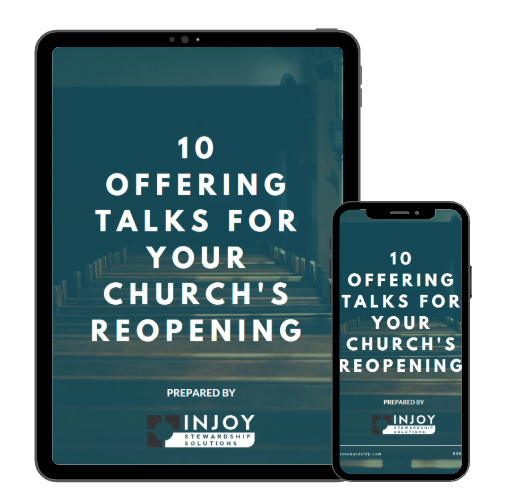 Just fill out the form on this page!
Pastor, we are hopeful that you'll take the time to download our "10 Offering Talks for Your Church's Re-Opening" ebook. We believe you'll be able to utilize these talks as your church prepares to open up again.
We are living in unprecedented times, but we still believe in the power of giving. Giving is a holy moment: a moment to worship our Heavenly Father, to offer a pleasing sacrifice to him, as well as be a blessing others.
We hope these offering talks give you an opportunity to encourage your members to participate in the worship of giving.
Submit the form on this page, and you'll be redirected to our complete eBook with your 10 Offering Talk Scripts!